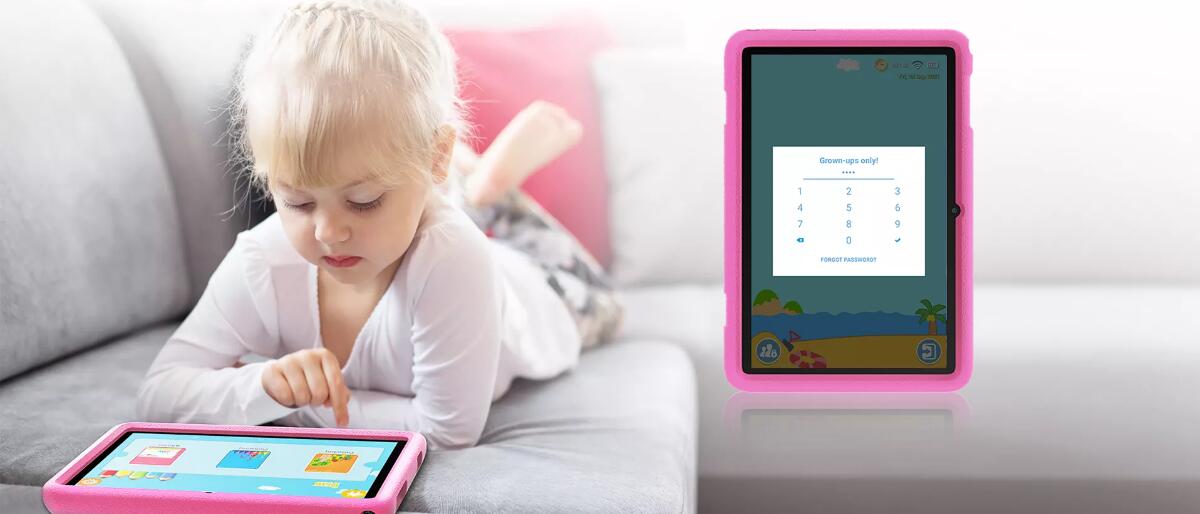 Meet Tab 8 Kids: Spark your Kids' Creativity To The Max

The Blackview Tab 8 Kids is a remarkable children edition tablet that offers a wide range of features designed specifically for young users. With its impressive battery life, high-resolution display, powerful performance, and advanced connectivity options, this tablet provides an immersive and educational experience for children. In this guide, we will delve into the various features of the Tab 8 Kids and explore how it can enhance your child's digital learning and entertainment activities.

1. Battery Life:

The Tab 8 Kids is equipped with a robust 6580 mAh battery, ensuring extended usage without the need for frequent recharging. This long-lasting battery allows children to engage in various activities such as reading e-books, watching videos, playing games, or attending virtual classes without interruption.

2. Display:

Featuring a 10.1-inch HD+ IPS display with an 800*1280 resolution, the Tab 8 Kids offers vibrant colors and sharp visuals. The high-definition screen enhances the viewing experience, making it ideal for multimedia content consumption and interactive learning applications. Whether your child is watching their favorite cartoons or exploring educational apps, the display ensures an immersive visual experience.

3. Design:

With a sleek and slim design measuring just 9.9 mm in thickness, the Tab 8 Kids is lightweight and easy to handle for young users. The compact form factor makes it convenient to carry around, allowing children to enjoy their favorite content on-the-go or comfortably use it at home.

4. WiFi 6 Technology:

The inclusion of WiFi 6 technology in the Tab 8 Kids ensures fast and reliable internet connectivity. This advanced wireless standard enables seamless streaming of online content, smooth video calls, and quick downloads. With WiFi 6 support, your child can access educational resources, connect with friends and family, and explore various online platforms effortlessly.

5. Cameras:

The Tab 8 Kids features an 8MP rear camera and a 5MP front camera, allowing children to capture photos and videos with ease. These cameras enable video calls, creative photography, and interactive learning experiences. Whether your child wants to document their adventures or engage in virtual classrooms, the cameras provide versatile functionality.

6. Memory and Storage:

Equipped with 4GB of RAM and 128GB of ROM, the Tab 8 Kids offers ample memory for smooth multitasking and efficient app performance. The generous storage capacity allows children to store their favorite apps, games, photos, videos, and educational content without worrying about running out of space. Additionally, the tablet supports up to 1TB TF card expansion, providing even more storage options for your child's digital library.

7. Dual Box Speakers:

The Tab 8 Kids is equipped with dual box speakers that deliver immersive audio quality. The speakers enhance the overall multimedia experience by providing clear sound output during video playback, gaming sessions, or interactive learning applications. The rich audio ensures that children can fully engage with their content and enjoy an enhanced sensory experience.

Get Started

The tablet is now available for purchase in our store. Don't hesitate to get a Blackview Tab 8 Kids, right now!


Read also,


More posts: Collection 1 -- Collection 2 -- Collection 3 -- Collection 4 -- Fixes Guides