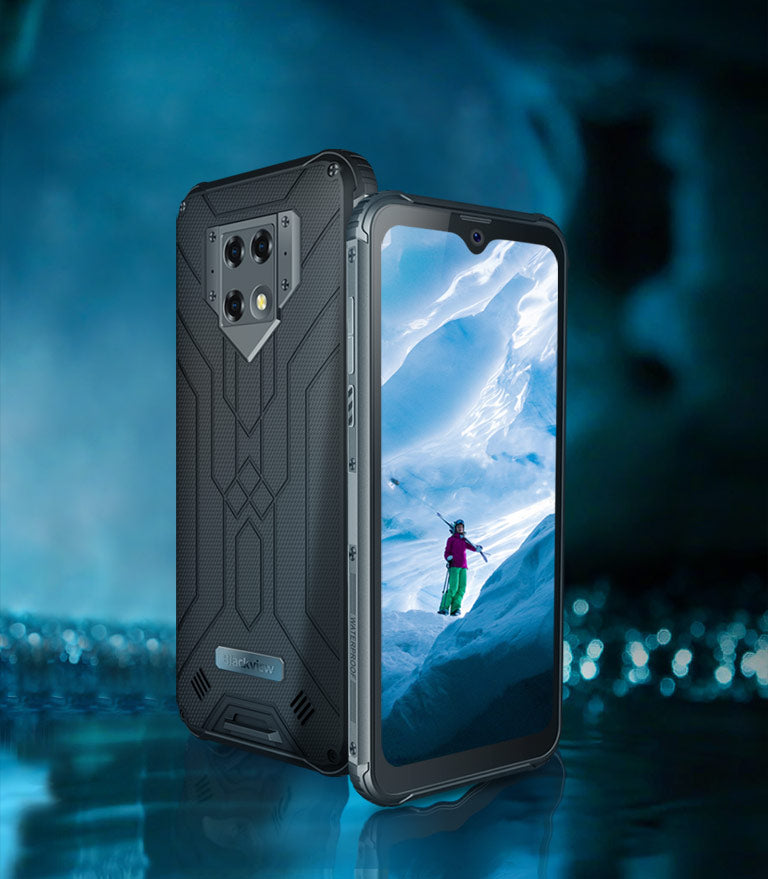 Born for epic outdoor photography

48MP Camera

IP68 & IP69K &
MIL-STD-810G

6580mAh Battery

GPS & GLONASS & BeiDou

Air Pressure Sensor

Wireless Charging
Sony® 48MP rear camera
Stunning night shot rugged mobile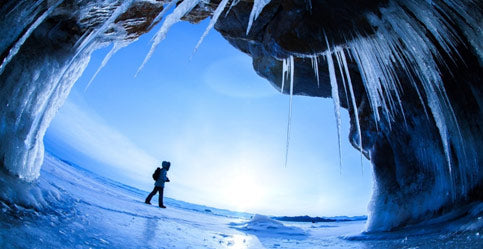 16MP ultra-wide
angle camera Broaden your horizons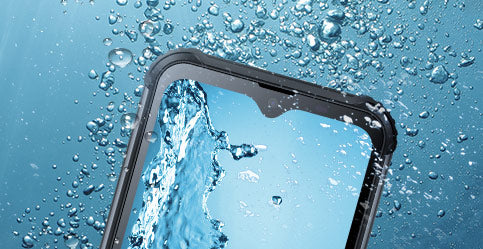 IP68 & IP69K & MIL-STD-810G
Super tough and durable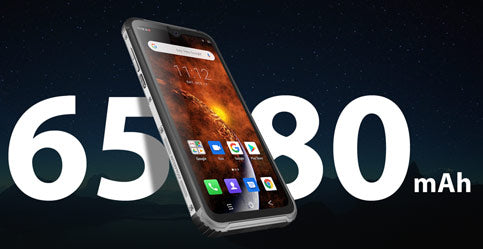 6580mAh battery
Support wireless charging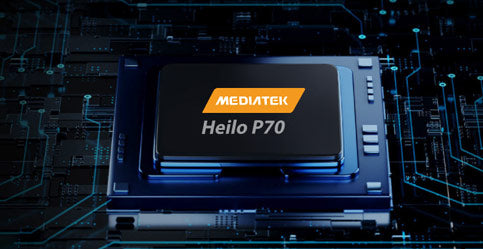 Helio P70 Octa-core
6GB+128GB Fast multi-tasking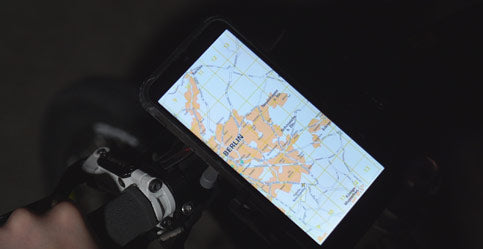 GPS & GLONASS & BEIDOU
Precise navigation
Super AI Triple Camera,
Designed for Different Scenarios
Explore the world with the super AI triple camera. Combined with all-new AI scenes recognition and super night mode, you are free to record the beauty and wonders day and night.
Sony® 48MP Main Camera,
Excellent at Every Detail
Sony® 48MP main camera powered by AI reveals life's drama, texture, color, and beauty in every photograph that will take your breath away.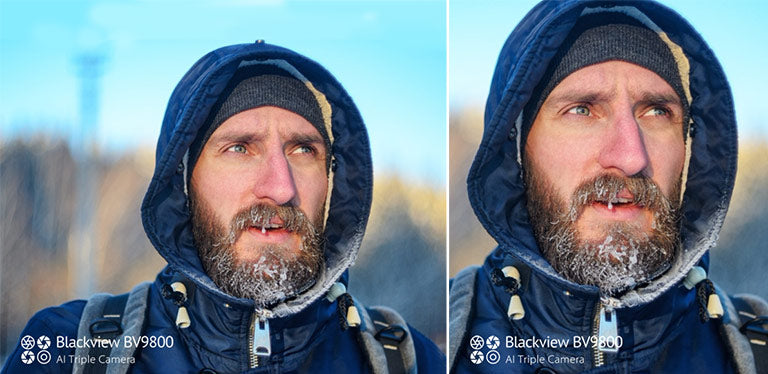 120° Ultra-Wide Angle, Broaden Your Horizons
The incredible 120° ultra-wide 16MP camera, 1.5 times broader perspective than normal lens, is built to capture as wide as the human eye can see. Users can capture an impressively wide perspective and produce breathtaking photos.

120° ultra-wide angle

16MP lens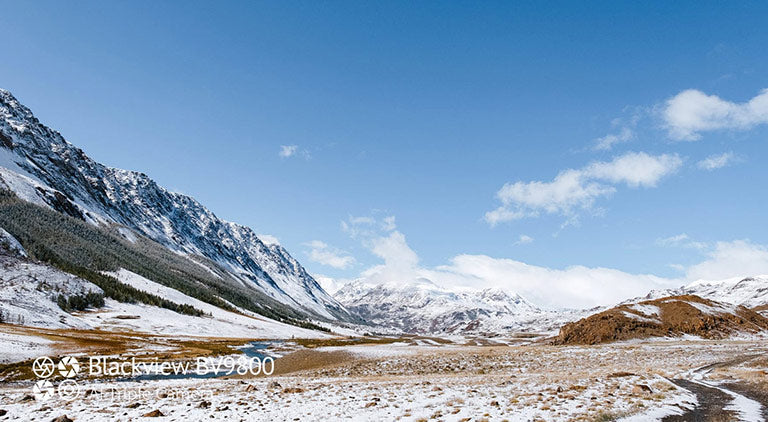 Nightshot Mode,
Capture the Mysterious Night
Blackview BV9800 tracks low-light and night time photography effortlessly. It presents incredible images in every setting even when daylight fades and night draws in.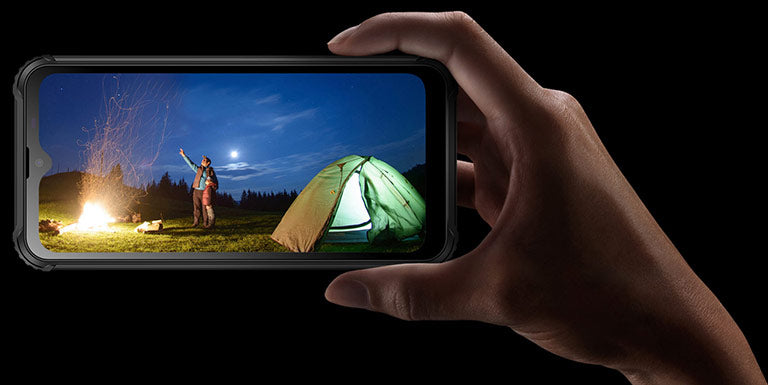 3D Depth Camera,
Less Distractions, Better Focus
The BV9800's 3D Depth Camera gives your subjects more depth. It blurs out distracting backgrounds in the photo to make the main subject come to life.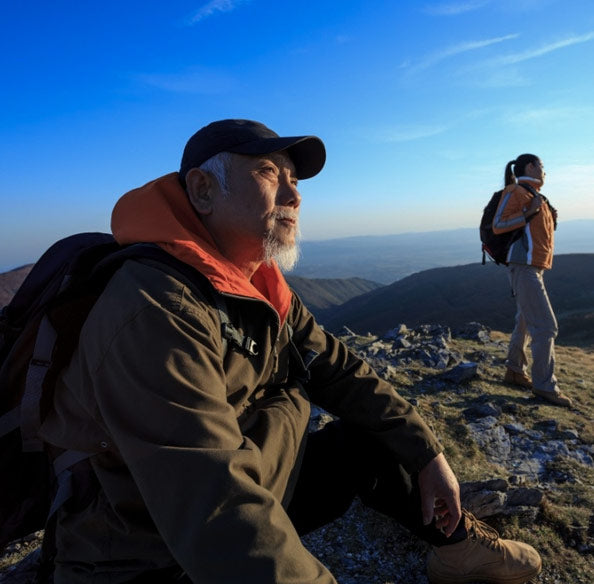 Shot by other phones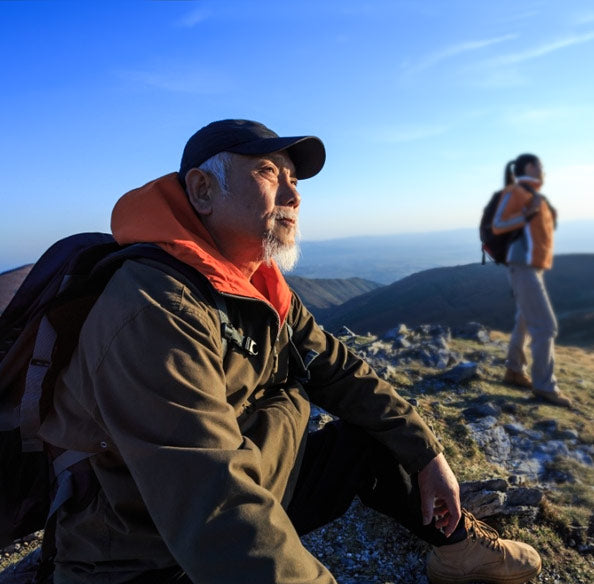 Shot by Blackview BV9800
IP68 & IP69K & MIL-STD-810G
Built to Cope with The Harsh Environment
Blackview BV9800 is an ultra-rugged smartphone that's strong, tough and reliable. No matter when it's caught by pouring rain, or falls on the rough concrete surface or muddy roads, it stays intact and unscathed.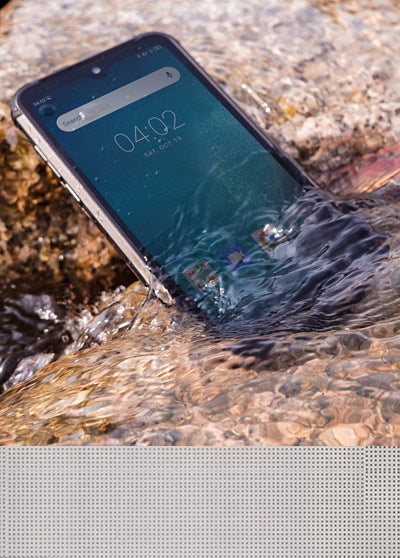 Waterproof up to
1.5m for 30 minutes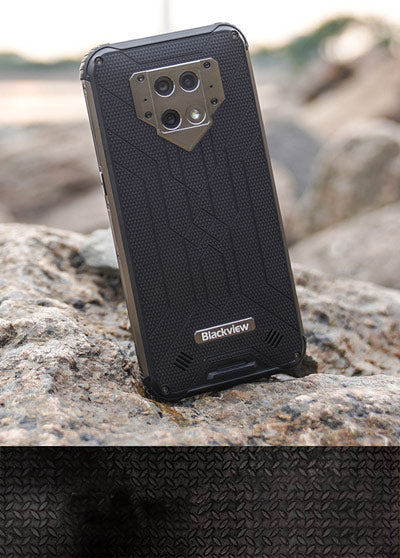 Drop-proof up to 1.5m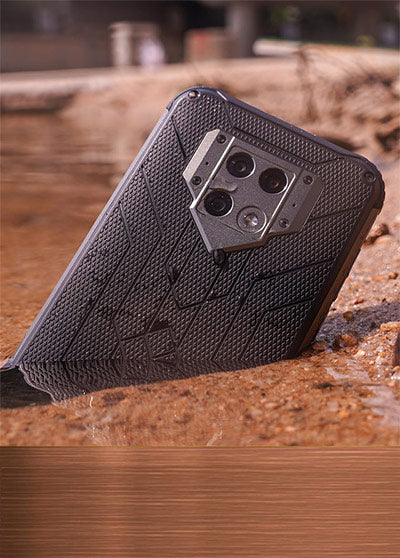 360° all-round dustproof
16MP Front Camera
Beautifies The Selfie More Naturally
Take your selfies to the next level with the 16MP front camera. The AI Face Beauty function enhances your facial features even further with clarity and delicacy.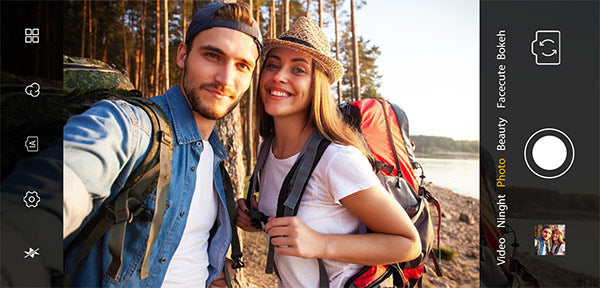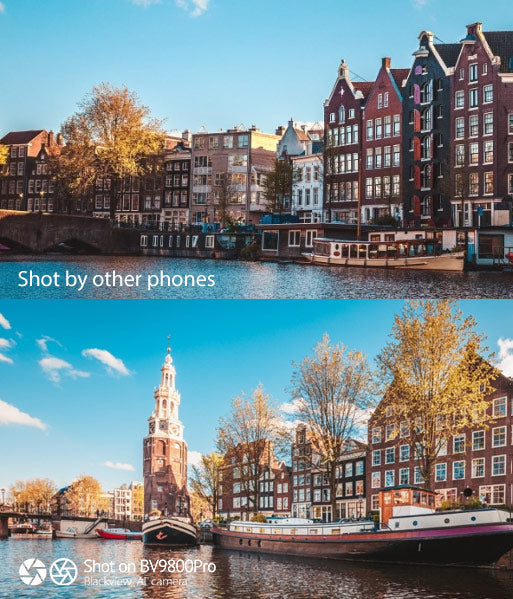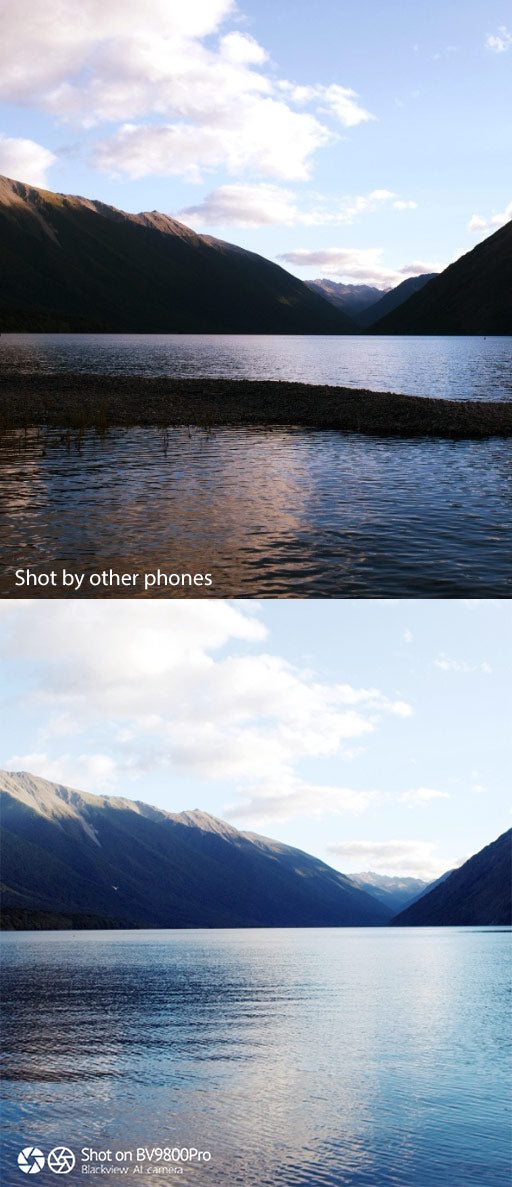 Formidable Helio P70 Processor
6GB RAM + 128GB ROM
Powered by the AI Master Helio P70 Octa-core processor and powerful 6GB RAM, the BV9800 deals with multitask in a high speed, delivering smooth responsiveness and lightning-fast gaming experience. The 128GB ROM provides massive storage for tons of games, photos, movies, and music.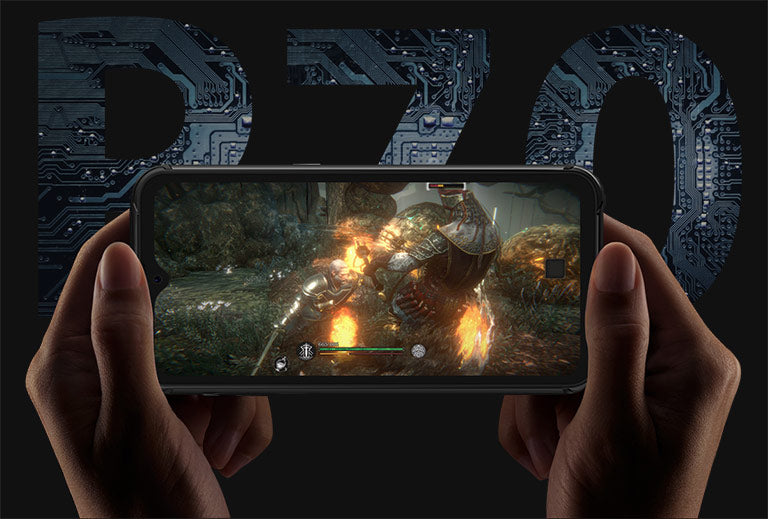 6580mAh Battery,
Enjoy 35-day Standby Time
Fed up with your phone letting you down with frequent charging? Blackview BV9800 won't. Just a single charge of your BV9800 can give you 30 hours of music playtime.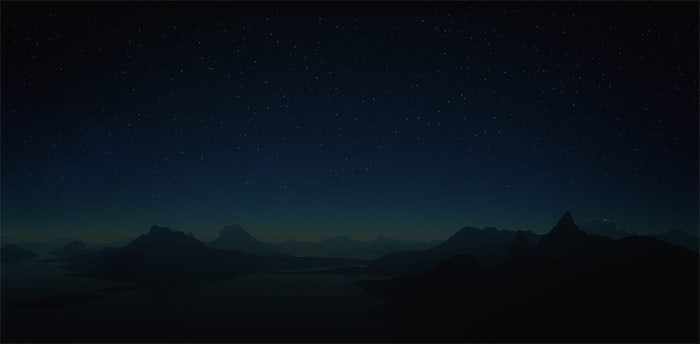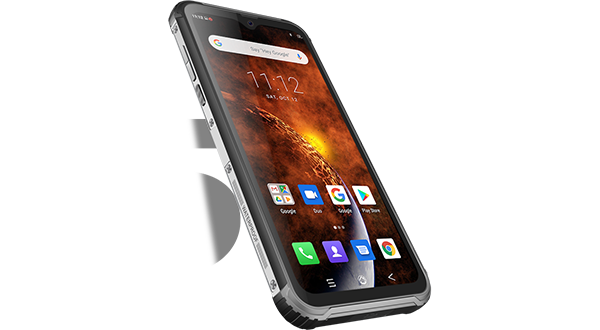 Android 9 Pie
Smarter and Faster
Android 9 Pie harnesses the power of artificial intelligence to give you more from your phone. It's smarter, faster and adapts to you according to how you use your phone and learning your preferences as you go. Your experience will be promised to get better and better over time, and it keeps things running smoother.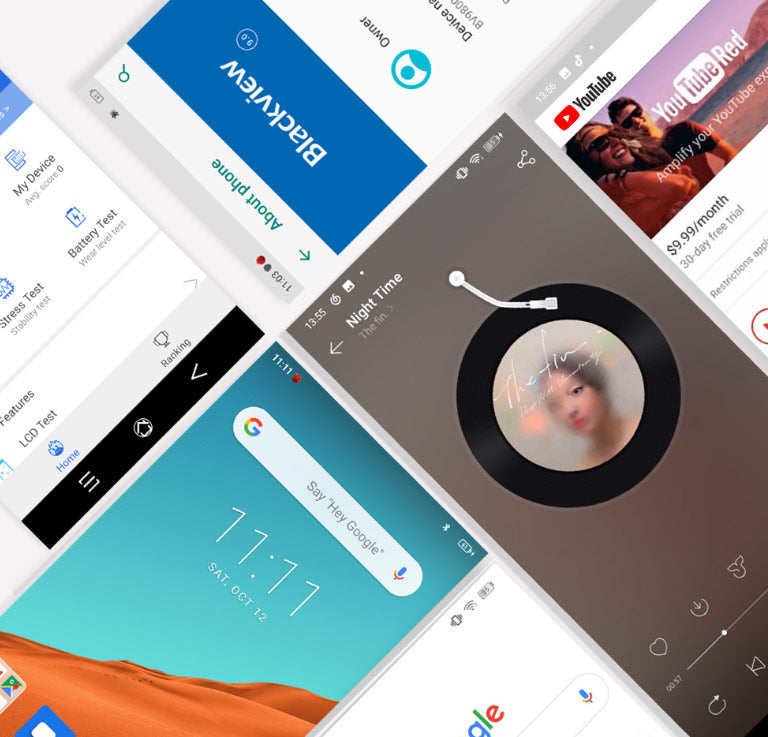 Wireless Charging
No Cables, No Clutter
The BV9800 supports wireless charging to save you the hassle of dealing with messy cables -- just drop it on a charging pad and watch everything light up. It gives you ultimate freedom from cables to charge up when you're on the go.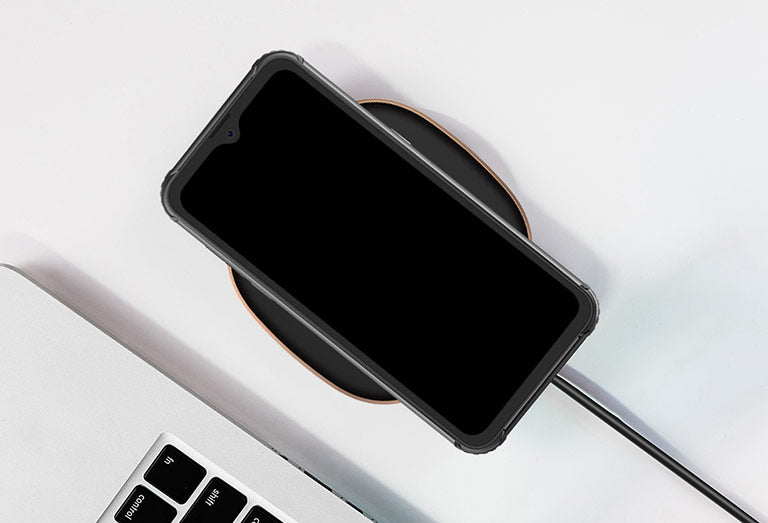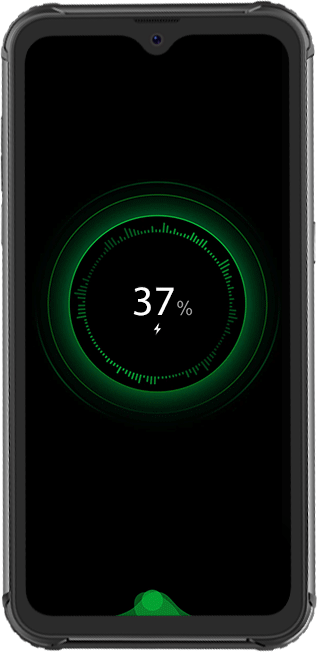 GPS & GLONASS & BEIDOU
Powerful Navigation Capability
Equipped with GPS & GLONASS & BeiDou triple modes navigation systems, BV9800 offers superior navigation accuracy. It's especially useful when exploring in the jungle or any other complex terrain.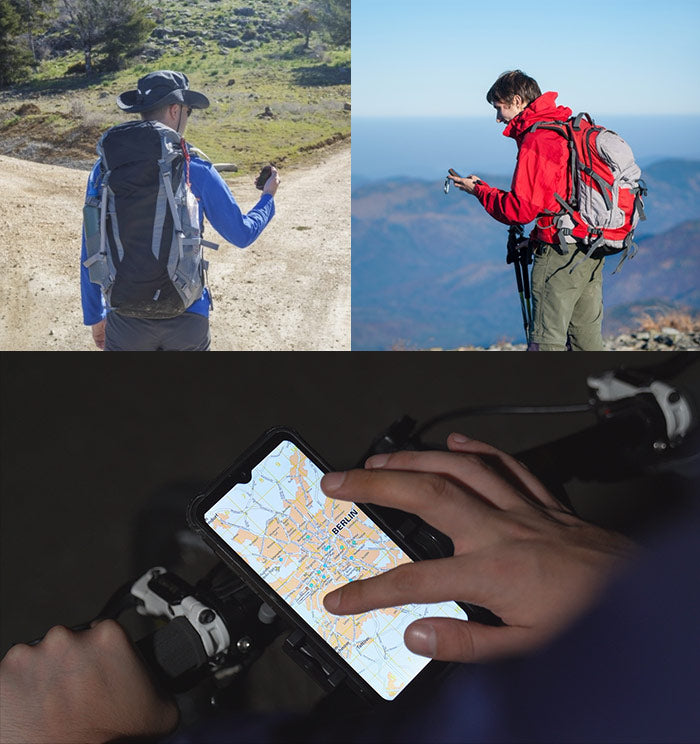 Measure Altitude with
Built-in Barometer
For people who are into hiking or mountaineering, BV9800 helps you chart your progress by measuring altitude with a built-in air pressure sensor.

Pressure

Altitude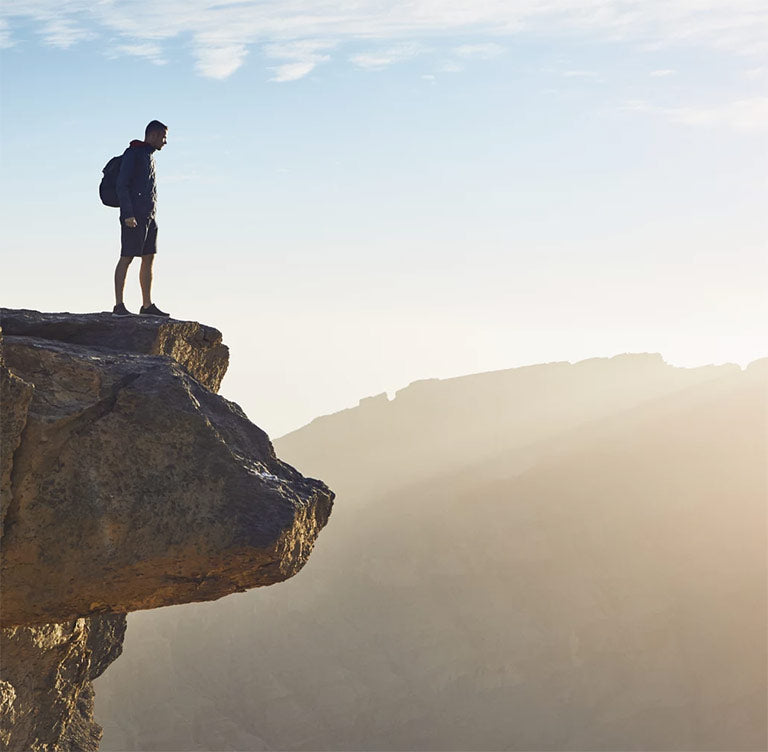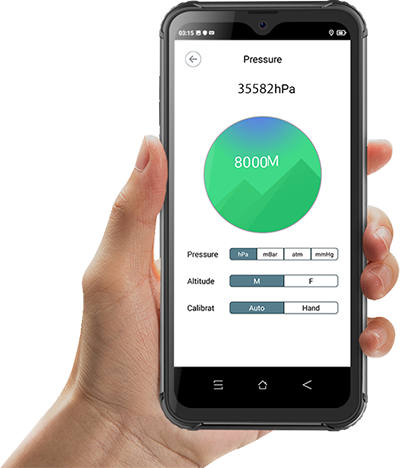 Fingerprint & Face Recognition, Unlock in 0.1s
The BV9800 provides dual intelligent and simple ways to unlock the phone -- fingerprint & face, no need to input password or draw the complicated pattern any more.
Side-set fingerprint sensor
Ergonomic design
Face recognition
Precise and prompt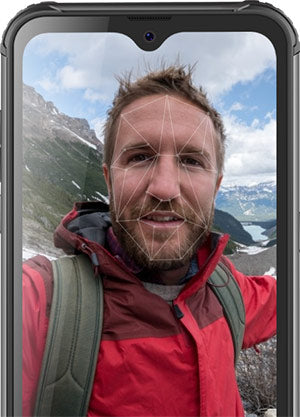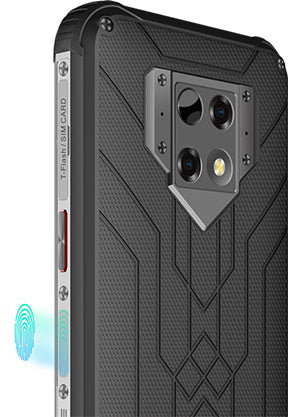 6.3" FHD+ Waterdrop Screen
Promise You Immersive Visual Experience
Impress yourself with the immersive 6.3-inch FHD+ waterdrop display. The minute you unlock the screen, you instantly enjoy the superior clarity and vivid colour and dive into your own world.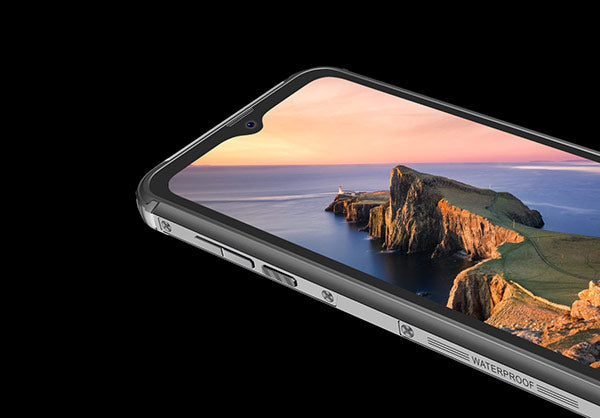 Global LTE Support, Perfect for Worldwide Travel
The Global LTE Support BV9800 can work across different countries and time zones and with most international and local wireless carriers. Always stay connected wherever you are.

Ultra-Fast
Download Speed

Global 4G
Network Support
3G
WCDMA Bands 1/2/4/5/6/8/19
TD-SCDMA Bands 34/39
4G
FDD-LTE Bands 1/2/3/4/5/6/7/8/12 /13/17/18/19/20/25/26/28A/28B/66
TDD-LTE Bands 34/38/39/40/41
C2K BC0/BC1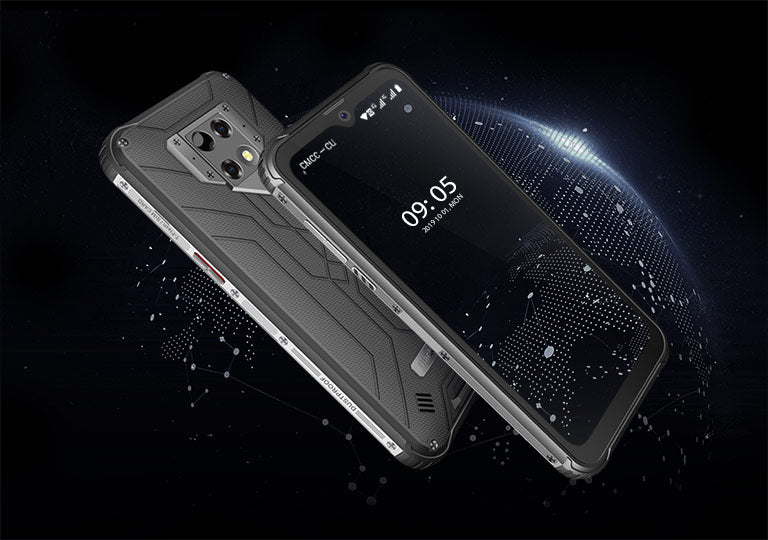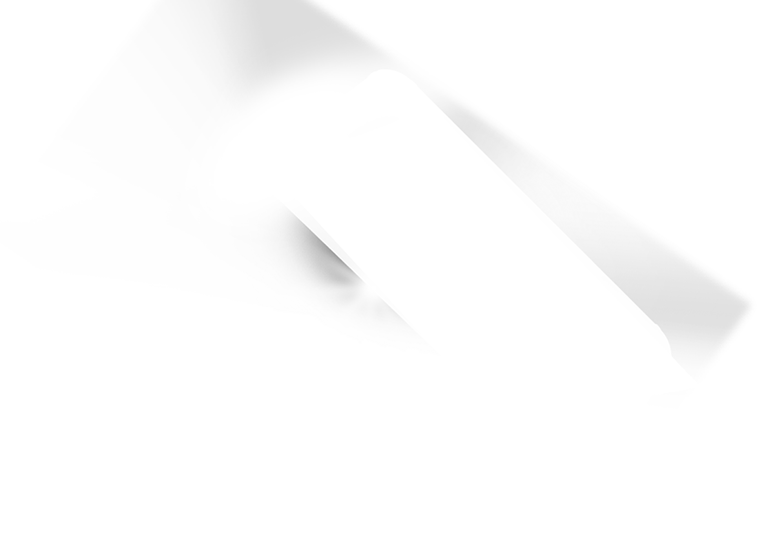 Cashless Life with Secure NFC
The BV9800's multi-function NFC feature allows you to conveniently use Google pay, buy public transport tickets and send files to other phones.

Google Pay
Access

Data-transmission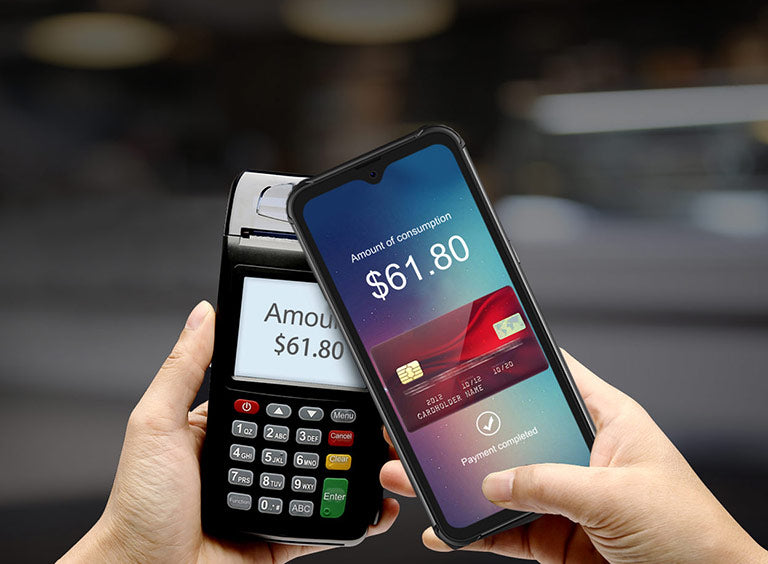 Walkie Talkie Function, Push to Talk Anytime, Anywhere
The BV9800 has a programmable side button to use the walkie talkie function. It gives you safe, reliable and convenient communication.

WALKIE
TALKIE
Push to talk anytime,
anywhere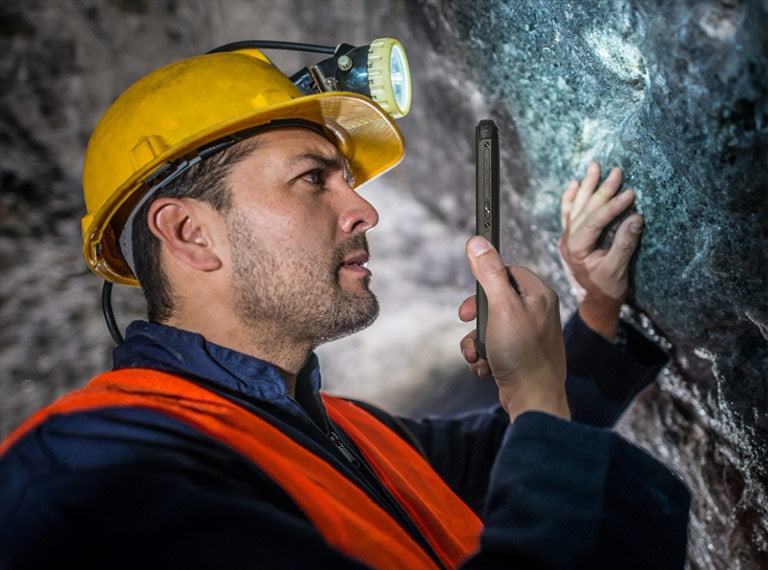 Support Infrared Remote
The BV9800 supports infrared remote control function. It allows you to send commands, via infrared rays, to another device, such as a television, set-top box or stereo that is compatible with IR remotes. Simple and easy to use, easily get started even for elders and children.
Download APP → Select Device Type → Smart Life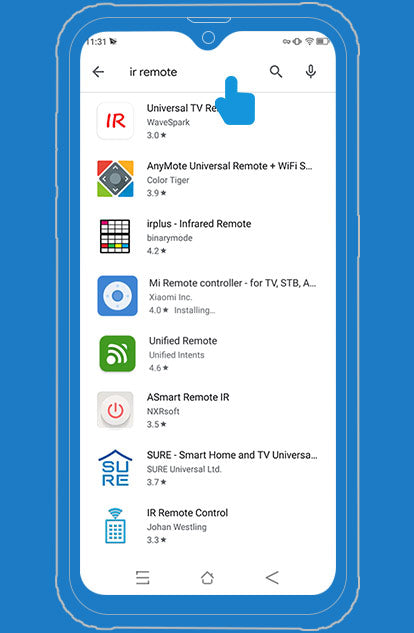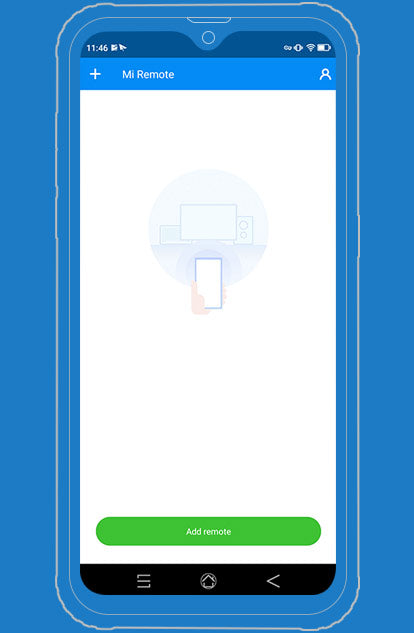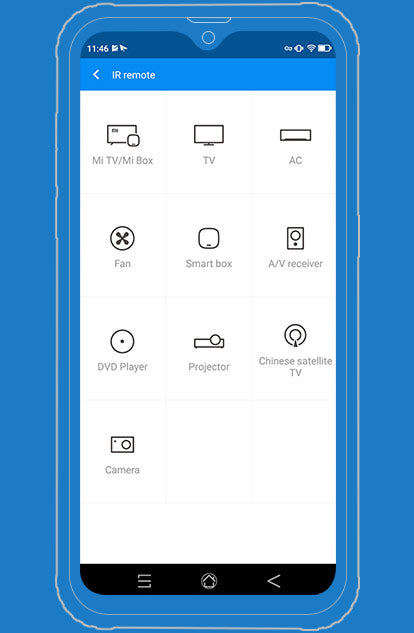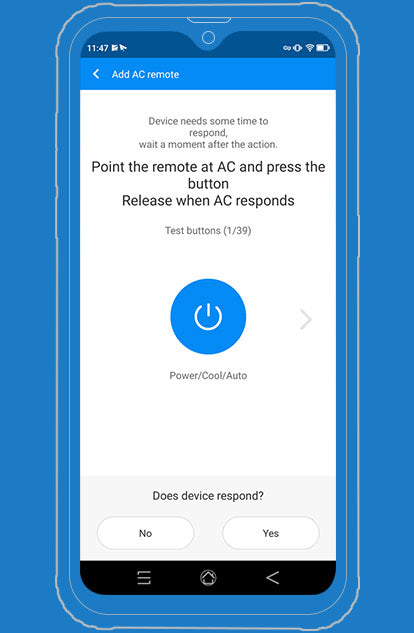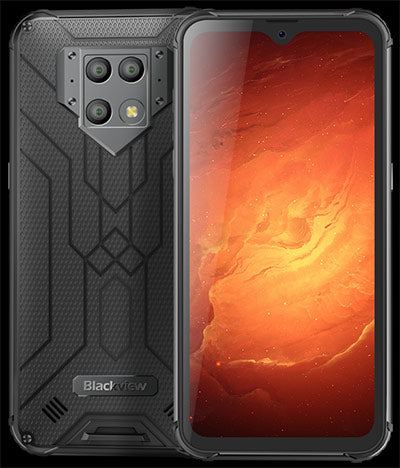 Black
Orange